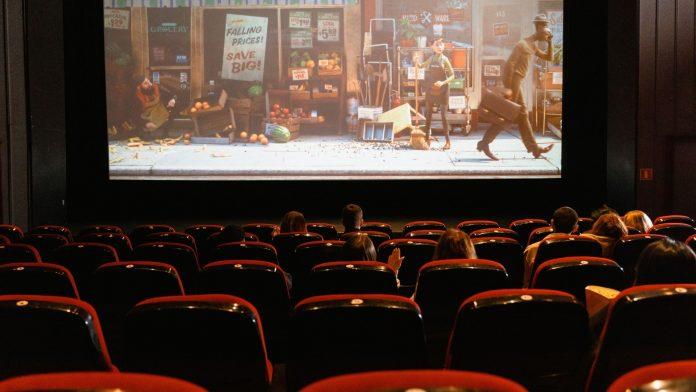 Bollywood Movies are something that we watch here and there. There's almost every day when a movie gets released and ratings soon start to pour in. We all expect a certain kind of entertainment when we talk about Bollywood movies. A cheesy series of songs, a cliché dialogue, a particular shirt tearing scene, and the faces of our superheroes. But the truth is, some of the movies are so hyped up that we literally start to see and hear their dialogue all around us. But on the other hand, we forget that there are some other gems as well that deserve to be just as much talked about.
These underrated Bollywood movies are sometimes low-budget and don't get flashed in the cinema halls much, but if you look closely, there's a lot you would fall in love with.
Today, we are going to make you look at nine such names of Bollywood movies that are underrated but don't deserve to be. These movies are amazing in every sense – be it acting, storyline, or an ending that makes all of us fall in love with life again. So let's go and read further, and the next time you plan a movie night, you will know what to look for!
1. Jaane Tu Ya Jaane Na
Jaane Tu Ya Jaane Na is one of my most favorite of the Bollywood movies ever. The friendship between Jai and Aditi is so beautiful, the relationship that they portray is so different that it makes every viewer crave to have one such relationship in their lives. Jai was one of the calmest people in the group, whereas Aditi was an authentic spitfire. Their love and their friendship becomes complicated when they both started dating different people. But it's about what becomes of them is something to watch.
2. Bulbul – Gothic bollywood movie
This Bollywood movie is something so ominous and mysterious that it will shock you to your core and won't let you recover from it soon. The reality of it all will make you feel disgusted and sob for days all at once. It's basically a horror thriller based on how an unknown energy tortures and punishes men who hurt and abuse women. The pain and the flashbacks that are shown about bulbul is something that will make the whole story twist in a way you will keep asking for more. This Netflix original will make you question what is right and what is wrong.
3. Dil Dhadakne Do
Starring the heroes of Bollywood both new generation and old, this Bollywood movie will capture your heart in a way that will make so much sense in the end. This gem of a movie will make you laugh and cry and think about so many beautiful familial issues. You will really enjoy this piece with your entire family and suddenly fall in more love with your father and brother. With iconic dialogue and so many rocking songs, this is certainly something that we should talk about and appreciate a little more.
4. Parineeta
Set in the 90's age this beautiful production starring Saif Ali Khan and Vidya Balan is a piece that is a must-watch. With so many classic songs with the most perfect of lyrics, you will tune in with it during the entire movie. The plot is so engrossing and worthy of your time that will make you fall in love with the whole setup. It will give you a typical old-fashioned theme and vibes. Lastly, it is one of those Bollywood movies that has a beautiful story, gorgeous plot, and perfect twists. And definitely, this should be something we all talk about more.
5. Do Dooni Chaar
This amazing movie is another one of the low-budget but beautiful story things. Starring great actors and a plot are so common yet so different. The family portrayed in the movie comes from a lower-middle-class family and has sometimes struggled to make ends meet. With money and finances always a problem, this story makes you laugh uncountable of times and teaches you to stick to your family no matter what. With perfect comedy and so many life lessons, you will absolutely be stunned to see not enough people loving it.
6. Dear Zindagi
Here comes a movie that should absolutely be something for someone to keep returning back to. Dear Zindagi is one of the best movies of all time no matter how many times you watch it. Kaira, a mentally stubborn and broken person is found nights to be sleepless and lonely. Then she meets with Jug. And the whole plot twists, changes into something do amazing where you will feel the depth of her and your pain altogether. This movie will make you cry out and laugh and give you the power you need for yourself to heal, to forgive, and to love – like you never have before.
7. Noor
Noor – a girl who is a great journalist and clumsy as hell hates her life and loves her friends. Noor lives with her father who has given her all the freedom anybody needs to live their lives the way they want. But what happens when a tragedy so hard strikes that everybody Noor loves come into danger – including herself. With journalism politics and encouraging friends, we feel sorry about how this movie wasn't talked about a lot. From being impulsive to healing herself from inside, and speaking up for the things that really matter – Noor falls in love. With life and with herself.
8. Queen
Starring Kangana Ranaut as the female and only lead this movie gives you a sneak peek of India and America both. Kangana is set off to marry a person she has come to like and he does what? Leave her and cancel the wedding. Next, what happens is a surprise when Kangana realizes that she can go on her honeymoon alone since the trip is already paid for. Then starts her journey of finding friends, love, fun, and obviously herself.
9. The Girl On The Train
Although this movie comes from an amazing novel and had previously been adapted to Hollywood movies, this Netflix original is still really great. With amazing and beautiful songs and twists that will tether your mind, you will keep gawking at the end of it all. This movie will force you to think about the broken heart and love and pain and loss all so vividly you would cry and scream all at the same time. An innocent – amidst everyone who is out to get her and will leave no stone unturned to make sure she is destroyed.
Also read: Best web series to watch in 2021 if you haven't already!