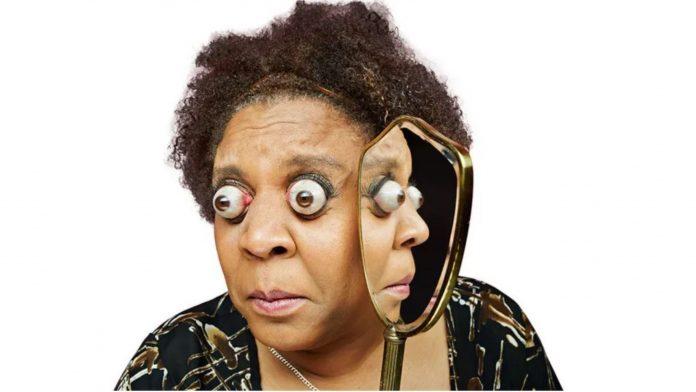 Human and natural world activities that are extreme, strange, and amazing are related with world record attempts. For every attempt at a world record, Guinness World Records is the internationally recognized certification agency. It was first published in 1955 in response to a controversy about which game bird was the fastest to shoot. Guinness World Records was the first and only organization of its kind, measuring and recording extraordinary and daring human achievements.
There appears to be no end to the inventiveness with which people come up with new ways to set or break records. They're all the result of a basic human yearning to be recognized for being or doing something truly distinctive. While describing a record as "weird" is a subjective endeavor, here are such records that fall under that category.
1. Stretchiest skin record
Garry Turner, a British man, has a unique medical disease called Ehlers-Danlos Syndrome, which allows him to stretch his abdominal skin to 6.25 inches. It's a connective-tissue disorder in which the collagen in the skin breaks down, resulting in skin loosening and hyper-mobile joints. Turner told GWR, "I've always known my complexion was distinctive – my uncles used to have fun showing their friends when I was a tiny child." "Stretching is completely painless. Other components of the illness, such as my joints, are extremely painful."
2. Hairiest family
The Gomez family of Mexico has been recognized as the world's largest hairy family by Guinness World Records. On February 1, 2000, four members of the same family were given the world record for having 98 percent of their bodies covered in hair. The family consists of 19 members spanning five generations, all of whom have Congenital Generalized Hypertrichosis, an uncommon illness (CGH). CGH is a condition in which the face and torso grow a lot of hair. Males have dense hair all over their bodies, whilst females have light to medium hair thickness. All members of the family have agreed to have their genes analyzed in order to figure out what causes CGH.
3. Most people on a surfboard
Surfing is a solo sport in which adrenaline junkies paddle out into the water in pursuit of the biggest wave. However, on June 20, 2015, 66 individuals packed onto one surfboard in Huntington Beach, California, to set a new record. The previous record for the most people on a single board was 47.
To begin, you may question, "How does everyone fit onto one board?" For the attempt, a custom-made board with a length of 42 feet (12.8 metres) was created.
4. Largest pizza
Many world records have been attempted in the pursuit of bigger versions of our favourite delicacies. Nothing, however, compares to the world's largest pizza! The world's largest pizza, created on December 13, 2012 in Italy, measuring an amazing 13,580.28 ft2 (1,261.65 m2). The colossus of a pizza was given the name "Ottavia" in honour of Octavian Augustus, the first Roman Emperor. Dovilio Nardi, Andrea Mannocchi, Marco Nardi, Matteo Nardi, and Matteo Giannotte created the pizza at Fiera Roma in Rome, Italy. The pizza was gluten-free from top to bottom.
5. Popping eyes out of the socket
Kim Goodman of the United States can pop her eyeballs out of her face. After getting smacked in the head by a hockey mask, Goodman realized she could pop her eyeballs out of her skull. Proptosis is the ability to pop your eyeballs out of your head. Goodman set a new world record when she popped her eyes 0.47 in (12 mm) out of their sockets on November 2, 2007 in Istanbul, Turkey. An optometrist measured the record three times with an optometer to determine the average distance.
6. Covered in bees
Ruan Liangming set a world record for weathering the world's largest bee cloak on May 15, 2014, in Fengxin County, Yichun City, Jiangxi Province, China. A total of 637,000 bees were estimated, with roughly 60 queen bees weighing a total of 140 lb 6.95 oz (63.7 kg). The attempt was made when the CCTV-Guinness World Records Special and Lo Show Dei Record were being filmed.
7. Fastest bathtub
Bathtubs are meant to be used to unwind and soak after a long day at work, but they can also be used for other purposes. Hannes Roth, a Swiss engineer, intended to adapt a bathtub into a racing car. He knew what it would take because he was a racing driver, so he spent 300 hours modifying a bathtub for a world record attempt. Roth mounted a bathtub to a go-kart chassis, together with a four-cylinder Yamaha engine and other bathroom necessities such as a showerhead. Roth took the motorized tub to the Dynamic Test Center in Vauffelin, Switzerland, for the world record attempt after many test runs. The bathtub reached an average speed of 116.08 mph (186.82 km/h) on May 6, 2016, with a top speed of 118 mph (189.9 km/h).
8. Breaking her own record
Since 2016, You Jianxia, a Chinese native, has held the record for the longest eyelash. It was estimated to be 12.4 cm long at the time. Jianxia's eyelashes grew longer with time, and in 2021 she broke her own record with a 20.5-centimeter eyelash.
9. Masks to the rescue
Everyone has been hit hard by the COVID-19 pandemic. It has altered our lifestyles and established masks as a permanent fixture. But who knew anything like this could make it into the Guinness Book of World Records? It was done by a man named George Peel from the United Kingdom. Peel's name is etched in the book for putting on ten surgical masks in 7.35 seconds. He was lightning fast!
10. Surviving a fatal accident
Ron Hunt was granted a Guinness World Record for surviving a near-fatal collision on August 15, 2003. Hunt was using a drill when he fell off a ladder. He landed on an 18-inch-long (46-cm) drill bit that was still spinning.
He not only landed on it, but he also landed on his face, with the drill bit piercing his right eye and then his skull just above his right ear. Surgeons discovered that the drill bit had pushed past his brain after he was taken to Washoe Medical Center in Nevada, USA. If the drill bit had pierced his brain, he would have died.
11. Strongest tongue ever
The tongue is believed to be the strongest muscle in the body, but have you ever put it to the test? Thomas Blackthorne of the United Kingdom has, and he holds a world record for tongue strength. Blackthorne lifted an astonishing 27 lb 8.96 oz (12.5 kg) with his tongue on August 1, 2008, at El Show Olmpico in Mexico City, Mexico. However, this was not Blackthorne's first attempt to break the record; he has been working to do so since his initial attempt in 2004.
12. Walking on the highest cable car wire
For his daredevil abilities, Freddy Nock holds the Guinness World Record. Nock walked 1,876 feet 7 inches (572 metres) on a cable car at Silvaplana ski resort in St. Moritz, Switzerland, on January 29, 2011. The cable car is 3,303 metres (3,836 feet) above sea level. He set out to beat his previous record for the longest cable car walk, but owing to bad weather, he had to halt, thus he only broke the height record. The weather was so terrible that the average temperature was 5 degrees Fahrenheit (-15 degrees Celsius).
Also read:
A Hidden Historic Enigma: 7 Places to Visit in Vellore
10 Best Places to Visit in Rajasthan
Why One Should Visit 'Kanyakumari' – The Evergreen Town of India
Palamau Forts – Epitaph of Chero History