No matter how much big fan you are of the genres like action, thriller, horror or rom-coms, there's never denying a simple fact that sitcoms will always be on the top. Sitcoms are the series with amazing and funny plot that doesn't just alleviate your bad mood, it makes us laugh uncontrollably all the while giving us a brilliant and amazing plot line.
Sitcoms have always been the one that you can simply just go back to again and again whenever you feel low or overwhelmed because of something or you just want to have a good laugh.
There are hundreds of sitcoms in the world, in all the languages, of course. However, there are some of the hand picked, very much premium selected sitcoms that have become the most watched and the most loved in the whole wide world in the history of the television. Down below you are going to find the names of those sitcom series that has taken the world by see, made the people fell in love with the cast, the characters, the story and has been written in golden forever.
Let's read further to know some brief details, about the sitcoms, their characters, and what is it that has taken the television world by storm and have etched themselves in the memory of the viewers for always.
Some Of The Best Sitcoms Ever
F.R.I.E.N.D.S
The very first one on our list is a show that has been loved and is still been loved, acquiring attention of people both young and old, in the whole world, generation after generation, getting so much love. This series is based on six friends living in the city of New York, trying to make ends meet. They tackle together love and relationships and families and jobs and all the things that we face when we start adulting.
This quirky yet most loved and the beautiful story of 10 super hit seasons will make you believe in love, life, friends and will give you hope that even with the most dire of the situations that we face in our lives, life, at the end, does become okay. That our story is not determined by how much we earn, but by who we love and who loves us.
Brooklyn 99
Brooklyn 99 is another show, based obviously as the name suggests it, in Brooklyn, New York. This is about the 99th Precinct of the NYPD (New York Police Department) were there are seven main characters, all detectives, who work in the precinct and catch the bad guys for a living, obviously.
You might think that how a story of police department will be funny? But yes, the truth is this show will make you laugh and cry for all it's worth. Jake is basically a mastermind detective, however, he is lame and funny and notorious and often break rules. The main story starts when an uptight commissioner is welcomed as their captain and he breaks all hell loose to bring Jake back in line. The friendship and the love that follows, and the sentiments that are portrayed, will make you weep with joy.
How I Met Your Mother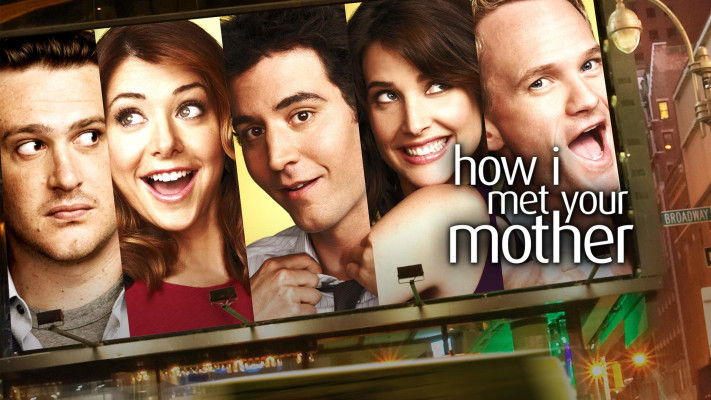 How I Met Your Mother is again a story that is based on give friends who are surviving their life and relationships in New York City. However, the story starts when Ted Mosby, the main character, starts relieving his past and tell his children about how and what are the circumstances that let him met their mother.
The story keeps revolving around the same five characters among which Lily and Marshall have been a couple since eleven years and the show portrays their relationship's future, While Ted searches for the woman of his dreams and the mother of his children. The whole series is somewhat in a flashback motion and you would keep laughing until your belly hurts and your eyes springs up with tears.
Schitt's Creek
This Emmy awards winning sitcom series follows the story of 'Rose' family, one of the richest and the most established family of America as they go bankrupt because of getting cheated by one of their closest employees. The family, having lost everything from their home to their cars and money, shift to a small town named Schitt's Creek, which they bought as a funny game when they had the money.
Now the question is, the people who have worn nothing but designer clothes all their life, and the ones who never had to raise a finger for water, have to live in a motel with one bed and share it. The rose family is in a dire situation, however, the people in the cramped up town might just would be what they wanted in their lives. Watch this amazing series and see how life changes and our family, even though we want to year their hairs out is our only chance at winning. Forever.
The Office
This series is simply one piece of art that will make you double up with unbearable scenarios and laughter that would make your face red and eyes tearing. A person who works at an office, however, would understand this better and would be able to relate to the instances that happens in the company and how people and certain individuals deal with it.
This group of motely office workers would go through together a series of adventures or you might call it misadventures as their day to day office life is unfolded. Follow them in their journey of how easily we connect to people and how easily we do not but at the very end of it all we still play to get through the day with our jobs intact and our relationships in place.
Modern Family
The last but certainly in no way the least one on our list is, Modern Family. This series will make your head spin with the daily dose of confusion, chaos and the misunderstanding that would take place as you follow the journey of a very complicated family who sometimes hate each other but at the end of the day know exactly to return back to each other. Laugh and cry, think and repair, this series will simply be your 'it'.
Also read:
Best Christmas Movies To Watch With Your Family This New Year
Best web series to watch in 2021 if you haven't already!
Changing trend of Bollywood from its Golden Era