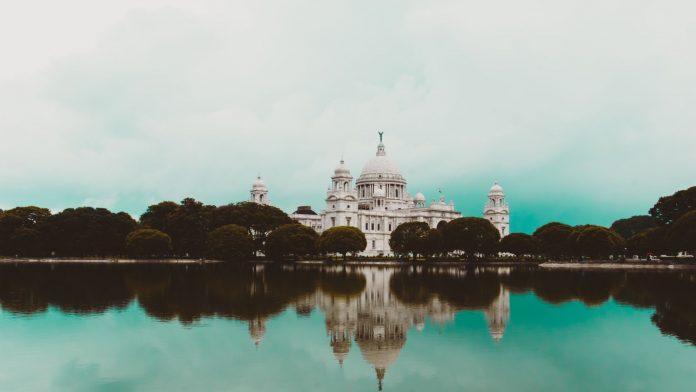 "Calcutta is beautiful. Wherever you place a camera, you get a vision." - Pradeep Sarkar
West Bengal, one of India's most culturally affluent states, is full of tales. Whether it's the various religions merging with the other or even the magnificent cultural events that seem to mold up the ecstatic state that it is, West Bengal is much more than the Bengali language and ethnic sarees.
The sacredness of River Ganga, the grandeur of the Himalayas, the freshness of the Sundarbans, the royal zamindar castles, the infallible Victoria Memorial, and the aroma of the Tea Gardens all combine to form what we refer to as West Bengal's unique culture. Bengali music, Bengali movies, and Bengali literature are all part of Bengali culture. The delectable Bengali cuisine is also a big part of the state's cultural history.
In Kolkata, the capital of West Bengal, you will find strangers interacting on a daily basis, just randomly, irrespective of their social backgrounds or class to which both belong. That is just how Bengal is, a place for exchanging your feelings, where you find ultimate happiness in a roadside cheap, shabby tea stall, laughing for hours with the man sitting next to you until, in the end, you realize that you have forgotten to ask his name.
Apart from the homeliness and the scenic beauty of the distant Ganges, Bengal has a lot that it boasts about. Let's quickly take a ride through all of Bengal's specialties.
History
The Hindu-dominated western half of British Bengal Province became the Indian state of West Bengal in 1947, marking the start of the state's history.
Bengal was partitioned on religious grounds after India attained independence in 1947. The western half was given to India (and given the name West Bengal), whereas the eastern half was given to Pakistan( and given the name East Bengal), later known by the name of East Pakistan, then giving rise to free Bangladesh in 1971. Bengal's partition left its own cultural legacy.
Bangladesh has a Bengali Muslim majority, whilst Bengali-speaking parts in India have a Bengali Hindu majority. Bangladesh, a Muslim-majority country, has a sizable Hindu minority, whereas West Bengal has a sizable Muslim minority. There are several ethnic and religious minorities in addition to these.
West Bengal is often regarded as one of India's most diverse and culturally challenging states. Apart from its enormous contribution to reformation movements, the state also claims to be the country's first proponent of cosmopolitan culture. With the passage of time, West Bengal's culture today has evolved into a beautiful combination of modernity and ethnicity.
Bengalis and their festivals
The reason for including festivals as the primary point is that in Bengal, the lavish and elaborate festivals mark the first trademark for the celebration of its culture. Also, the fact that Bengal's festivals are ridiculously many in number —- "Baaro maash-e tero parbon" is a common saying which translates as "In 12 months, 13 festivals' '. During the festive season, the city literally glows with people's happy faces, the hustle and bustle, the exotic food, the late-night hangouts around the city which are glittering with lights.
Durga puja is the most awaited puja, followed by several others such as Kali Puja, Diwali, Holi, Saraswati Puja, Jagaddhatri Puja, Rath Jatra, Kojagori Lakshmi Puja, Vishwakarma Puja, Poush Parbon, Poila Boishakh, and Christmas which are some of the other prominent festivals. Kolkata's significant yearly cultural events include the Kolkata Book Fair, Kolkata International Film Festival, and Dover Lane Music Festival, while the state's major annual fairs include Poush Mela, Ganga Sagar Mela, etc.
Dressing and attire
Secondly what distinguishes Bengalis from the rest is their unique and sophisticated dressing style. Traditional attire for women should be saris,( preferably 'Sada saree laal paar' – white sari with a thick red border, mostly worn during the Durga puja), and is still worn widely all over Kolkata today. Men during traditional occasions put on dhotis and punjabis, a beautiful ethnic combination to contrast women's saris and ethnic jewelry which is preferably gold. Other than that, the current generation is also resorting to wearing modern clothes for everyday lives, reserving the cultural makeover for big occasions and festivals, or else, approaching a more modern concept in dressing up with the same traditional clothes, popularly known as "indo-western" style of dressing.
Literature
Bengalis boast their literature and art more than any other caste and ethnic group in India. Rabindranath Tagore, a name respected worldwide, is marked as the connoisseur of Bengali literature and was the first-ever non-European to win the Nobel prize. Other profound writers are Bankim Chandra Chattopadhyay, Sarat Chandra Chattopadhyay, Prafulla Chandra Roy, Sukumar Roy, Sunil Gangopadhyay, Sirshendu Mukhopadhyay, and many others. There are also various folk tales like that of Chandidasa's and Chaitanya's and epics such as Mahabharata and Ramayana and famous kid stories known as Thakumaar Jhuli. Bengal's literary heritage is rich and thriving and is at the peak of intellectual standards.
Music
Bengal's music is devotional, deep, primarily soft and melodious, and Bengal's talented singers have made their music immortal with their voice. However, there are different genres of songs available to complement each mood and taste. Bengal's music is another component that supports and enriches its culture. Bengali music is diverse, ranging from Bangla classic to Banga folk and even rock.
The most popular song that has been carrying on with its legacy in Bengal is Rabindra sangeet (cluster of songs composed by Tagore). Baul, Ramprasadi, Bishnupuri Classical, Kirtan, Shyama Sangeet, Rabindra Sangeet, Nazrul Geeti, Dwijendrageeti, Prabhat Samgiita, Agamani-Vijaya, Patua Sangeet, Gambhira, Bhatiali, Bhawaiya, Bengali Rock are some of the native musical styles of West Bengal. Bangla Band that of Cactus, Fossils band groups, etc, has gained popularity among youngsters for the rock music and deep-felt and relatable lines. Shyama Sangeet is a Bengali devotional song genre dedicated to the Hindu goddess Shyama or Kali, who is a manifestation of Durga or Parvati, the greatest universal mother-goddess. Shaktagiti or Durgastuti are two other names for it.
Dance
Bengal again has nailed it when it comes to their traditional and folk dances. Bengal's dances are vibrant, use of techniques are pure mastery, and extremely pleasing to the eye. Almost every region has a different form of dance to show.
Some of their dances include Brita Dance, Chhau Dance, Gambhira Dance, Tusu Dance, Santhal Dance, Lathi Dance, Rava Dance, Kirtan Dance, Kushan Dance, Alkap Dance, Gajan Dance, Mech Dance, Rabha Dance, Rajbansi Dance, and many more.
Brita dance is performed by women who were unable to have a child but by God's grace finally had one. It is almost a thankful offering to God. Chhau dance is the most well-known and constitutes supreme dressing and makeover. It enacts mythological tales of Bengal and has the usage of a face mask. Gambhira dance is famous in the Malda district and is a solo dance also performed wearing a mask.
Theatre
Bengal is another place where its theatre plays an integral role in being the voice of Bengal's refined culture. Though theatre art has been practiced in Bengal since the 1770s, its current form has roots in the Indian independence struggle. Though it began as a kind of private pleasure in the early nineteenth century, it later became a crucial tool in the Indian independence movement. During the British Raj, Bengali theatre was created with the intention of being utilized as a vehicle of grievance and expression.
Melodramatic content and production, extravagant faces and actions, and significant use of musical instruments are the most distinguishing features of Jatra, a form of drama. Originally, Jatra focused on topics related to the Radha-Krishna stories. However, it has now been updated to include stories of crises and other topics. There are two kinds of theatres —- Kolkata theatres and local theatres, among which Kolkata theatres are more popular and well funded.
While Bengal is home to such profound intellectualism, variety and bears within itself an immensely rich cultural heritage, it is but a land of utmost simplicity and acceptance.
Darjeeling is a city of beautiful mountains, simple hearts, and flavorful tea whereas the city of yellow taxis, Kolkata, is a completely different flavor, and boasts a picturesque Bengali culture through every nook and corner of the thriving city. However, what is strikingly similar between the two is Bengal's people.
At the end of the day when the sunlight withers, you will probably walk down the dusky road, fading into the horizon, to reach your humble abode, before the sun sets in, with the battered leather laptop bag swinging from your hand, recalling all the ways you've spent your long day, the unknown man who you had tea within your favorite bhaar (earthen pot), the conversations about how politicians are taking a toll on the health of the country, but silently hoping that all works out for the best. 
And truly, in the end, everything just falls into place. That's just how Bengal is.
Also Read: