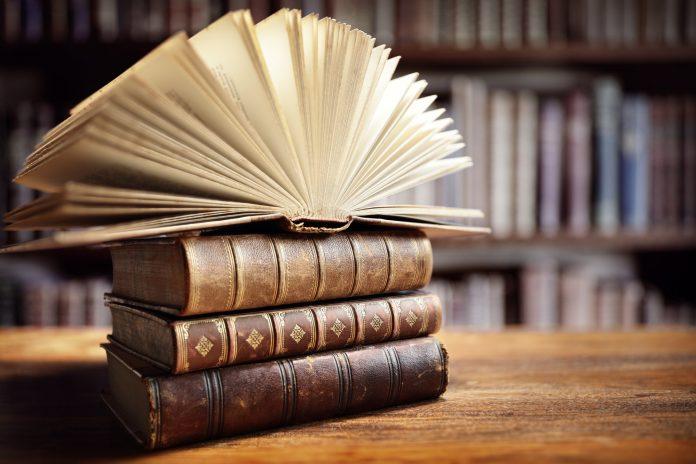 It seems like every time a new book deal is announced recently, the film rights are almost always sold as well. When a book's rights sell, it's not a guarantee that the book will be made into a film, but it's usually a solid bet for studios to get them in case the book does well. And there have been a slew of books that have been effectively adapted for film and television, dating back to the dawn of motion pictures.
Despite the near-constant transformation of novels into films, the phrase "the book was better" appears to be a popular one among readers. While some adaptations have outperformed the source material, it's a rare adaptation that can outperform the source material. However, it's entertaining to see books that have been turned into movies and see what has changed and what has remained the same.
1. To Kill a Mockingbird (1962)
The 1962 adaptation of Harper Lee's famous Pulitzer Prize–winning novel centres on the book's exquisite character work. The film translates the book's two strongest features into a movie we still can't get enough of by bringing Atticus Finch, Scout, and Boo Radley to life and following the novel's slow-burn plot pattern.
2. The Godfather (1972, 1974)
The novel by Mario Puzo is an engrossing, dark thriller that fascinates, horrifies, and entertains readers. Francis Ford Coppola's adaptations of the novel transcend the tragic storey into operatic successes that are largely recognized as two of the best films ever made. Both films were nominated for Academy Awards for Best Picture and Best Adapted Screenplay (Part II being the first sequel to do so).
3. Little Women (2019)
Regardless of Greta Gerwig's shocking lack of Oscar nominations, there's no denying that her adaptation of Louisa May Alcott's classic novel (spoilers ahead!) was outstanding. Gerwig gives the storey a simple twist by envisioning Jo as the author of the classic Little Women. This changes the storey into one of creative desire and achievement, and it breathes new life into a classic without diluting its essence.
4. The Wizard of Oz (1939)
The 1939 The Wizard of Oz adaptation is a significant aspect of our shared cinematic consciousness because of how it brings L. Frank Baum's imagination to life. It is relatively accurate to the original material. It's easy to forget, eight decades later, how amazing this film must have seemed to the audience at the time. The film is drenched in color and has visual treats buried into every scene; you may watch it a dozen times and yet detect fresh embellishments. This rich graphic style perfectly captures the novel's light, pleasant tone.
5. Forrest Gump
Forrest Gump won six Oscars, including Best Picture, and it's still a polarizing film in some aspects – you either love it or you don't. What cannot be disputed is that it is a picture that has taken good source material and turned it into an ambitious and innovative visual storey. Winston Groom's novel is darker and more morally complex than Tom Hanks' streamlined figure, but the film's force and pleasure come from ignoring that depth in favor of a broad journey across the twentieth century.
6. Schindler's List (1993)
The adaptation of Thomas Keneally's novel by Steven Spielberg is one of the most emotionally gripping films ever created. The film eloquently depicts one of history's most heinous tragedies, serving as a reminder of how far humanity can dive — and the shards of goodness that can still endure. The Holocaust is depicted as a steadily growing wave of fear and genocide captured in ominous, hopeless black and white, a trade-off that presents the Holocaust as a slowly rising wave of terror and genocide filmed in ominous, hopeless black and white.
7. Harry Potter ( 2002-2011)
Despite being eight films lengthy, the Harry Potter film series has four directors and two credited screenwriters, and it had to cut J.K. Rowling's plot down by a bit. The films, on the other hand, remain fairly accurate to both the plot and the character development that is Rowling's actual genius, following the same progression from a frivolous children's tale to the darker, more ethically complicated storey found in the later books. They're perfect adaptations for fans who can't wait to see the amazing things they've just read about.
8. The Devil Wears Prada (2006)
Miranda Priestly is one of cinema's greatest villains, and despite Lauren Weisberger's novel's success, the picture is a step forward. The novel, which was optioned before it was even finished, finishes on a totally different emotional note, but the film sharpens Miranda's character and gives the storey a resolution.
9. The Lord of the Rings (2001-2003)
In a broad sense, Peter Jackson's trilogy of films are very loyal to J.R.R. Tolkien's classic epic fantasy novels — Jackson condensed the tale somewhat, but few people complained that there wasn't enough Tom Bombadil in there. With the use of breakthrough CGI, Jackson was able to show the most famous fantasy universe ever conceived in a realistic, plausible manner while maintaining the primary themes of hope, heroism, and despair.
10. The Shawshank Redemption (1994), based on Rita Hayworth and the Shawshank Redemption by Stephen King
The 1994 adaptation of Stephen King's novella Rita Hayworth and the Shawshank Redemption by Frank Darabont is a modern cinematic masterpiece, full of symbolism that may be read in a variety of ways. It isn't entirely faithful to the original material; King himself didn't believe the storey could be turned into a feature picture, but Darabont expanded the plot and some of the characters without losing the spirit of the storey. The end product is a film that demonstrates how a collaborative filmmaking process may sometimes produce something better than the sum of its parts.
11. Fight Club (1999)
David Fincher's adaptation of Chuck Palahniuk's novel is impressively faithful considering how different it is – that is, it retains the most of the novel's content while giving it a more traditional structure. The film is a more polished critique of modern-day consumerist culture and the concept of masculinity than Palahniuk's novel, but Fincher's decision to add a voiceover maps the Narrator's voice onto a film that visually conveys the story's horrific tone.
12. The Social Network (2010), based on The Accidental Billionaires by Ben Mezrich
The Accidental Billionaires, a nonfiction book by Ben Mezrich, is a strong, engaging, and well-researched account of Facebook's birth and the various characters involved, as well as a sharp, critical look at the world of privilege around Harvard University. The screenplay by Aaron Sorkin and the director by David Fincher expand on that great foundation to create an outstanding character study — a film that easily blends remarkable visual flair with modern technology (some people still believe Armie Hammer has a twin) and razor-sharp storytelling.
13. The Exorcist (1973)
William Peter Blatty adapted his own novel for William Friedkin's famous horror picture, and the result is a film that only improves on the book in terms of bringing some of the most violent stuff to vivid, terrifying life. The film's use of practical effects and restraint with supernatural events creates an unsettling viewing experience that is still as iconic now as it was in 1973.
14. Psycho (1960)
The 1959 novel by Robert Bloch is substantially different from Alfred Hitchcock's 1960 picture adaptation. Marion Crane, a minor character in the novel, was expertly transformed into one of film history's greatest MacGuffins, while Norman Bates was remade into something creepier and more dangerous than the alcoholic, middle-aged version in the book. Although both Bloch's novel and Hitchcock's adaptation are excellent, it is the film that is remembered.
15. The Silence of the Lambs (1991)
In most ways, Jonathan Demme's adaptation is remarkably similar to Thomas Harris' novel, although there are two notable additions: Jodie Foster and Anthony Hopkins. These two actors' performances are so good, so unforgettable, and so viscerally convincing that they transformed a dark, twisting thriller into a permanent pillar of pop culture – all you have to do is say "Clarice" with Hopkins' distinctive inflections, and everyone knows what you're talking about.
Also read:
Sitcoms That Became The Most Loved And Watched In The History Of Television!
Top 15 Small and Everyday Habits That Make a Big Difference
Ways In Which Books Can Change Your Life
Top and Biggest Fandoms Around the World
Best Christmas Movies To Watch With Your Family This New Year