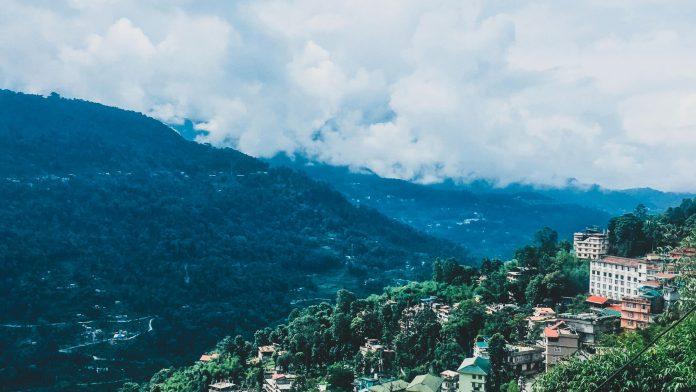 The easternmost region of India referred generally as Northeast India, is a land of scenic beauty, culturally diverse being home to more than 200 tribes and breath-taking travel places consisting of a range of exotic flora and vegetation. People are often left short of words while describing the beauty of the region, but the soul of the northeast is the wide range of ethnicities it comprises. It equally embraces all the different cultures, cuisines, and dialects. Together they make up paradise.
Eight Sisters of India (formerly called the Seven Sister States)
Seven Sister States was a popular term for all the states that comprised the Northeast which are Arunachal Pradesh, Assam, Manipur, Meghalaya, Mizoram, Nagaland, and Tripura. Sikkim was recognized as a part of the northeast in 2002. Each state has its unique set of traditions, customs, and tribal groups. Now coming to the interesting facts about the eight sister states: Tawang Monastery in Arunachal Pradesh is the largest monastery in the country and the second biggest in the world. Mawlynnong in Meghalaya is known as Asia's cleanest village. Loktak Lake in Manipur is the country's largest natural freshwater lake. Majuli, in Assam, covers an area of 553 square kilometers as of 2014 and is the largest river island in the world! The Keibul Lamjao National Park located in the Bishnupur district of Manipur is the only floating park in the world. Sikkim achieved the country's first open-defecation free state status in 2016 and has also banned the use of plastic bottles and Styrofoam products in their attempt to manage plastic pollution. Nagaland comprises 16 major tribes along with sub-tribes. According to the statistics of 2021, Mizoram, Tripura, and Assam with average literacy rates (of both male and female) of 91.58%, 87.75%, and 85.9% respectively, are among the top ten states with the highest literacy rates in the country. Digboi in Assam has the first and oldest oil refinery in India.
Common languages and religious make-up
Among the 45 million population in the northeast zone, there are state-wise variations in proportions of people following a particular religion. People from almost all religions including Hindu, Muslim, Christianity, Sikhism, Buddhism, and Jainism reside in the northeast, with the majority population in Assam, Tripura, Sikkim, and Manipur being of Hindus. In Nagaland, Arunachal Pradesh, Meghalaya, and Mizoram majority of the population follows Christianity. The highest percentage of people following Buddhism as well as Sikhism in the northeast resides in Arunachal Pradesh (11.77% and 0.24% respectively). The percentage of people following Sikhism is only 0.07% in the northeast region. A significant proportion of people following the Muslim religion is present in Assam (34.22%) followed by Tripura, Manipur, Meghalaya, Arunachal Pradesh, and Mizoram. A small proportion of Jainism followers resides in Nagaland (0.13%) and Assam (0.08%).
Around 220 languages is used throughout the northeast region, the most common ones being Assamese (14 million speakers), Bodo (1.4 million native speakers), Bengali, Mizo (830,846 speakers), and Meiteilon (1.76 million native speakers) spoken in Manipur and Kokborok (918,000 people in India) by people of Tripura. Other major languages are Garo, Rengma, Khasi, Limbu, Bori, Apatani, Nepali, Wancho, Chang, etc.
Folk dances and diverse music culture
In Arunachal Pradesh, different tribal groups have their own folk dances like Chalo dance by Nocte tribe and Aji Lamu dance performed by Monpa tribe among many. In Assam, some of the popular folk dances are Bihu, Bhortal, Bagurumba, and Jhumur. The classical dance of Assam is Sattriya, which is almost 500 years old and is one of the major Indian classical dance forms. In Meghalaya, popular folk dances include Shad Nongkrem, Do dru sua of the Garo tribe, Laho, etc. Mizoram has Sarlamkai and Cheraw, a dance form where a group of people (male dancers) hold pairs of bamboo staves stacked on top of another pair on the ground laid horizontally and move the staves in rhythmic beats while the female dancers step in and out of the crossed pairs of bamboo as the bamboo staves clap together and the whole dance is an event of perfect timings and coordination. The main folk dance in Nagaland is Chang Lo and the masked dance of Singhi Chham in Sikkim. Tripura has Hojagiri, a folk-dance form performed by the Reang community.
The music culture is rich as well as diverse, ranging from classical, folk to western, or devotional. Already home to popular music legends like Bhupen Hazarika, R.D. Burman, S.D. Burman, Lou Majaw, northeast is now witnessing the emergence of many rock bands and western music composers with Shillong popularly referred to as the 'Rock Capital' of India. Northeast has a reputation for its music culture, be it traditional or western which is now becoming globally recognized.
Traditional cuisine and street food
Rice is a staple food in the northeast region as a primary crop, consumed in almost all the states. The Naga cuisine primarily consists of non-vegetarian food including pork, prawns, dried fish, and meat mostly smoked, fermented, or dried. Dishes of fish and pork with fermented bamboo shoots are commonly devoured and rice beer, crab cakes, akhuni (axone) are among popular food items. In Meghalaya, rice with Kapa, Jadoh as well as steamed food like dumplings, dried fish and smoked meat are popular delicacies. Assamese cuisine has varieties of rice as a primary ingredient, consumed along with fish, meat, and vegetable curries. Popular dishes include Khaar (non-vegetarian dish), Masor Tenga (simple tangy curry of fish in tomatoes and outenga or elephant apple broth), duck meat curry, etc. Various types of pitha, a range of Assamese sweet dishes made using rice flour are hugely popular during festivities and celebrations. Popular dishes in Manipur are Eromba(steamed vegetables with King chillies), fermented and smoked fish dishes like Singju(salad of vegetables and fermented fish).
The cuisine of Tripura too primarily includes non-vegetarian dishes prepared using Berma or fermented fish. Major dishes are Chakhwi, Muitru, and Mwkhwi among many others. The Mizo food varies with different tribal groups. Traditional meals include Samtawk Bai (soup), Vawksa (smoked pork), and ZU (a popular drink made from rice). Similar to other regions staple food in Arunachal Pradesh is rice; other major food items are Thukpa (noodle soup), momos, Apong(rice beer), etc. Other than thukpa and momos, Sikkimese cuisine consists of delicacies like Sael roti (made from fermented rice), Chhurpi (cheese made of yak's milk), Sha Phaley (deep-fried bread stuffed with meat and cabbage).
Few of the most popular festivals in the Northeast
1. Hornbill Festival, Nagaland
Hornbill Festival is celebrated every year from 1st to 10th December in Kohima. All the tribes of Nagaland participate in this 10-day celebration of cultural display and an opportunity for visitors to experience the customs, cuisine, songs, and dances of Nagaland.
2. Bihu, Assam                                                           
There are three types of Bihu festivals celebrated at different times of the year, Rongali or Bohag Bihu, Kongali or Kati Bihu, and Bhogali or Magh Bihu. Rongali Bihu is the celebration of the Assamese new year, where Assamese people dress in their traditional attires and new clothes and sing and dance to Bihu songs in groups. Also, a variety of dishes including pitha is consumed and gifts are exchanged among loved ones and the elderly among many other customs. Kati Bihu is celebrated during the ongoing harvest season and Magh Bihu at the end of the harvest season.
3. Nongkrem Dance Festival, Meghalaya
It is an annual festival of the Khasi tribe where women dressed in traditional dresses and ornaments dance in a festival field as a show of gratitude and to honor their Gods and ancestors.
4. Ziro Festival, Arunachal Pradesh
It is an outdoor music festival where various talented independent music artists come together to showcase a wide range of music genres for an audience of international visitors, music lovers, and performers.
5. Losoong, Sikkim
It is the Sikkimese new year celebrated in December and is marked by religious masked dances in different monasteries, which symbolize welcoming good spirits over the elimination of evil spirits.
Also Read: