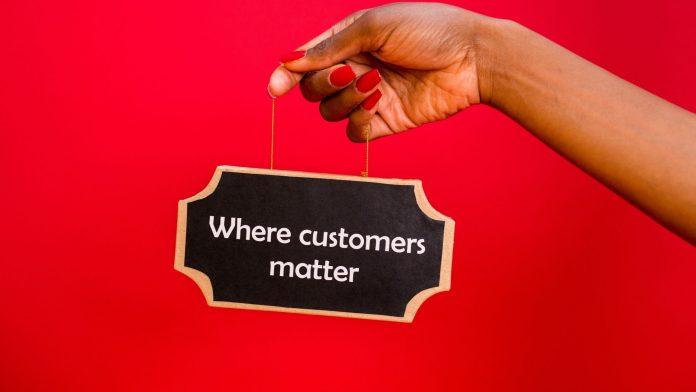 Social media, a platform shared by both consumers and creators, is now bridging the gap between sellers and buyers and has become one of the most effective and expense-free ways to boost your business. With billions of people, 4.2 billion users across the world to be exact, coming together on the same platform, interacting daily, popularisation of quality products, content or services is easier than ever. One just needs to have a basic awareness of trends and marketing tactics to get started with attracting an audience and promoting your content.
As social media is now a significant part of the daily lives of people, it is only smart and logical to put more effort into building a strong online presence of your business as you can attract a wide diverse range of audience which is comparatively easier than building the same audience without any online media.
Benefits of social media for business growth
1. Affordable advertising
Starting any business always faces the hurdle of expense management, since limited funds require smart investments. Advertising for product/service promotion in offline mode can cost a minimum of $22 for a reach of around 1000 people. For printed advertisements, a full-page ad in a magazine, the cost ranges from $20,000 to $300,000 i.e., CPM (Cost Per Thousand) impression is between $140-$1300. CPM of social media advertising is around $6.37 as of 2021, whereas digital ads by top apps like Google and Instagram can cost a minimum of $3 to $4.
The vast difference in the costs comes with their own sets of drawbacks and benefits, but for initial development with tight budgets, digital advertising is a go-to option for start-ups.
2. Easy to gain target audience
With the help of technology like big data, recommendation systems operate in social media where data regarding our search history, people we follow, posts we like, types of videos we view most, are collected and used in such a way that, content are recommended in our feeds based on our preferences and interests.
This makes it easier for users to find the content they will probably enjoy and creators who wish to attract those who might be interested in their domains, like commissioned artworks, wedding photography, thrift stores etc. With less yet consistent efforts you can create an audience of potential customers as well as increase your brand awareness on one platform.
3. Direct interaction with customers
Once you build a decent following for your business, you can engage in consistent interaction with your followers through interactive quizzes, giveaways, surveys and feedback. You can directly ask your customers for their opinions about what they might like or dislike about your product and upgrade based on your customers' reviews. This easy interaction tunnel can help build long-lasting customer relationships and quick spreading of the word. This direct interaction between customer and seller is beneficial for smooth business and faster resolving of queries.
4. Great platform to explore unique venture ideas
Most of the time, quirky or unconventional ideas may not work well through offline marketing or require more struggle and time to convince people to believe in that idea. But given the diverse range of people, one comes across online, well thought out and properly executed content can bring in fans for any kind of unique original ideas. For example, Recess a sparkling water company, built a following of 97 thousand people with regular social media engagement. Online consultancy services, like career counseling or mental health therapy, which are not discussed enough in conversations or are not accessible in all locations, are a more approachable option for many.
5. More varied options for promotion
Unlike offline marketing, with limited promotion options like print advertisements or network ads, social media provides a wide range of ways to gain followers. One of them includes paid collaborations with influencers having an existing good fanbase which will introduce more people to your brand in less time for affordable rates. Content creation of your own using emerging trends and the newest audios is also a fast way to grab attention.
6. Easier networking
Growing a business also includes hiring new co-workers, best fitted for the job, as well reaching out to more companies for purposes like funding or business partnerships.
With social media sites like LinkedIn and Glassdoor, recruiters and job seekers have become closer, and recruiting processes are turning easier. With profiles containing details about skills and achievements, anyone can search for people with required skill sets and areas of expertise and seek them out with job offers. The enrolment process has turned more transparent, and you get to reach out to more people including semi-active or passive job seekers. Similarly, through such online business profiles approaching partnerships are easier.
How to begin with social media marketing
Content
Brief yet attention-grabbing content is what attracts more audiences. Brevity is often the key given the attention span of people is generally limited and any form of videos or posts much catch someone's attention in the initial moments itself when the person starts viewing. Whether it be informative, puns or opinions, the beginning must be catchy and regarding topics or issues, people might be interested to know about.
Like and Share
Even though the number of likes may not necessarily be much of a contributing factor but a good response is always what's expected. More shares mean more the reach your content will have; hence your content must be something people find interesting and original enough to forward to their peer groups and online circles. The use of hashtags is also a proven way to increase reach. Even though limited but relevant hashtags must be used while posting. Also, posts that can prompt conversations, for example in comments sections, i.e., are interactive and people tend to tag more people to view the posts, will have greater reach.
Analytics
Analytics is a method of collecting data and tracking user behavior to help make better business decisions. It can help you come up with a more effective marketing strategy, help you learn the best times to post and find those social media platforms that are contributing most to your business and invest accordingly. There are many free and paid social media analytics tools like Hootsuite, Buffer which can do the work for the marketers.
Learn from the best through courses
As a beginner, you can opt for free or paid courses for digital or social media marketing for
training with a well-structured track of topics, to learn all the basics altogether and be able to apply them yourselves. You can learn from experienced teachers who can resolve your queries instantly.
Despite the powerful tool that social media is, marketing and using social media for business has its downside too. For small growing businesses gaining initial momentum is tough since there is a lot of competition and many other people are competing for the same clout. Also, customer ghosting can result in a loss of resources and time.
Time investment is a struggle as well since social media marketing heavily depends on consistency and regularity. Even with lots of tools, promoting through social media is not completely transparent as regular followers don't always indicate more customers. Social media can be a significant part of a business but shouldn't be the only aspect, and one must try harder to gain organic customers and offline shoppers along with followers on digital platforms for balanced business growth.
Also read: How Does Technology Benefit Society?