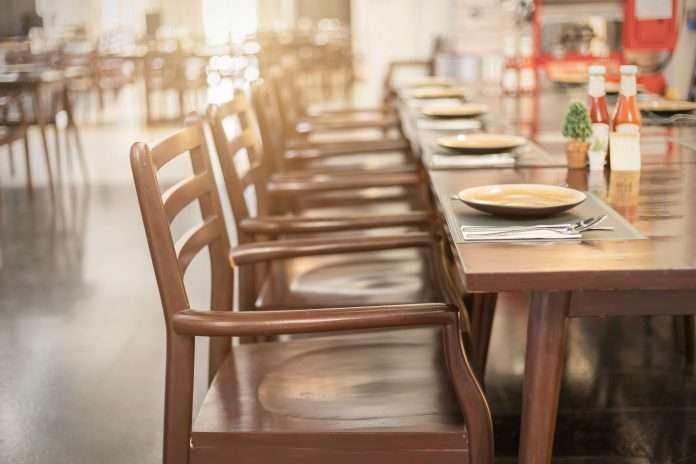 Getting your furniture and a unique furnishing system these days for your commercial purposes can be quite tough and confusing at times. Most of the look of your interior or the place you want to have furniture for comes from how beautifully or traditionally you have set up your chairs and tables. However, the top most priority of the people all around stays the same – affordability.
It's not always possible to spend unconditionally on the set ups and furnishings. Also, with so many varieties and designs and patterns surrounding all the selling places, be it online or offline, the whole procedure of liking, choosing and buying your own chairs can be challenging. So first, let's see, what exactly commercial Dining Chairs are!
What are Commercial Dining Chairs?
Commercial Dining Chairs or popularly also known as contract dining chairs refers to the chairs or furniture that are designed and structured in a way that has to be used by large business dining corporations. These are popular and mostly used for the interiors of a place where it will be used regularly by large amount of people, all the time and every single day.
Hence, commercial Dining Chairs are those chairs that are used in cafes, hotels, bars, restaurants, and other public eating places where people dine-in.
Features of Commercial Dining Chairs
As we have established the fact before, every type of furniture and models have different features that make them unique and suitable to be used in different particular places. Let's read further to understand what are those unique features of a commercial chair that makes it useful.
One of the most common feature of a commercial chairs are the U-Brace that is located between the seat and the legs. This U-Brace provides the people to keep their legs from sprawling out.
Commercial café chairs or commercial restaurant chairs should be durable for high usage. Hence look out for the ones who will give you high performance and stability.
The commercial chairs are mostly those in which the woods are polished and finished in an AC or PU lacquer which in turn make them fit for contract and commercial uses.
The fabrics and the upholstery used in the commercial dining arm chairs are always tested to a higher fire retardant standard that ensure the stability of the material and fabric will be resistant to a burning wooden crib.
Commercial outdoor chairs are important and play a crucial role to enhance and beautify the interiors or simply the surrounding of the place.
Why Should You Purchase Commercial Dining Chairs?
As we are talking about the uniqueness of every product, by now you must know what are the features and now it's time to know why should you purchase commercial chairs. Let's know why and how commercial chairs can enhance the look of you place ten folds.
Sometimes, you might feel tempted to go towards the furniture that are used for domestic purposes as they are slightly cheaper and somewhere more affordable. However, if you think of long run of your business, it's better to invest in a durable one from the starting because the domestic chairs are bound to get worn out sooner.
Majority of the commercial chairs are made up of hard wearing materials which would make your furniture look as if it is still brand new. You wouldn't want your customers to think that your place is untidy or cheap or you can't afford a good dining set up.
Commercial chairs and furniture doesn't only attract and motivate customers to visit more, it also helps you in the long run and generate better revenue.
Commercial dining chairs always stay in trends and upgrades the whole look of your interior and your business. The way you keep your ambience is that one thing that would attract customers more.
Look Out For Different Style Of Commercial Dining Chairs And Purchase The One You Think Is Best
We believe and know that there are so many variations and varieties of commercial dining chairs out their that you might get confused on which and how to buy. Moreover, furniture hunt for your personalized interior can sometimes be critical and tiring and make you feel burdened.
So, before that happens, let's go and explore further on some different styles of commercial dining chairs.
Commercial Leather Dining Chairs -: The leather fabric materialized Chair with a broad seat and a cushion type back is an exclusive collection for your hotel and posh club areas. It provides the customers not only with comfort but it also gives you a long term investment.
Metal Chairs For Restaurants -: Now, you might think that what good a metallic chair will do to your restaurant. Even so, metal Chairs that would go with the colours of your interior and that has a nice cut will make your place look beautiful and colour -coordinated.
Commercial Plastic Chairs -: Thirdly, commercial Plastic Chairs are still something that are used widely for small businesses, especially in India. All you need to do if you can't afford a lavish furnishing is to get the designed plastic chairs and that would still be enough for your own customised place.
Wooden Finished Chairs For Café -: Café and Bistros always hold a warmth and traditional look to them. And what would be a better option for your café than a wooden polished or wooden carved chair. It would give your café a homey look with all the warmness of coffee and latte surrounding it.
Vintage Touch Commercial Chair -: A vintage Touch Commercial Chair never goes out of fashion. It's trendy and will give your exclusive hotel an even more exclusive look if paired up with the right interiors and ambience.
Modern Look Commercial Chair -: A modern look Commercial Chair can mean a lot if things. They look expensive and exclusive but if bought from the right place they can be affordable for your restaurant. Choose wisely and let your personal touch brighten up your place.
Also read: